Following are a few fun moments from some of my more memorable adventures in performing, followed (inevitably) by some headshots.
---
Leviathon
I had the honor of performing in a staged reading of Ray Bradbury's "Leviathon" with John Rhys-Davies and Robert Picardo in celebration of the Mars rover landing. I felt like an intern hanging out with a Senator and a Congressman. But after the reading I had folks tell me I held my own and some asked for my autograph.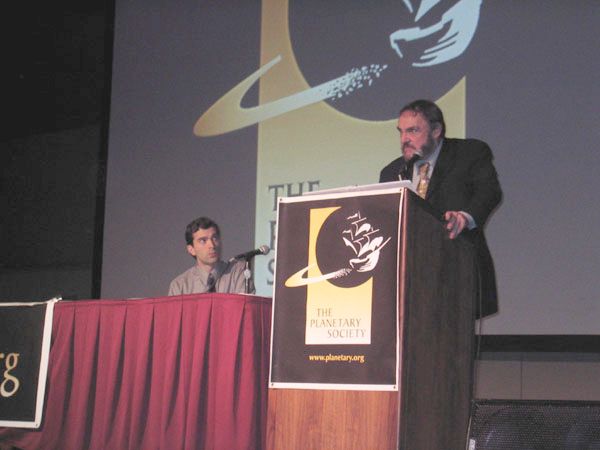 ---
Oh No! Not Emily!
On my bucket list was the chance to play a lead role in the world premier of an original musical. Check.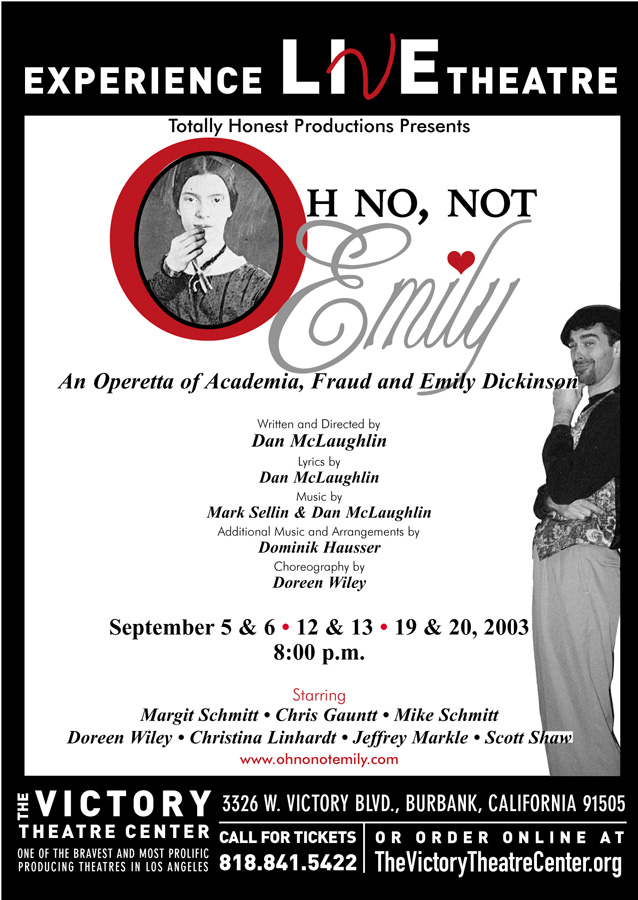 ---
Christopher Marlowe, P.I.: Play-write Investigator
This is the first original script that I ever wrote that got produced into a play. It's a mixed-genre comedy concept in which the 16th century meets Film Noir and James Bond that was originally developed by myself, David Calhoun and Michael Schmidt for a feature film. However, when the opportunity for a live-stage production came along, neither David or Mike had time, so I had to fly solo.
The hero, Christopher Marlowe, is a play-write and contemporary of Shakespeare... he also happens to be a spy for Queen Elizabeth I. Marlowe struggles between writer's block and saving England from a pair of diabolical French pastry chefs. It was structured as a four-part serial, with a different episode playing each week. We got a standing ovation on the final night. You can read the script if you like.
I do hope to one day make a feature film of CMPI.
---
Grease - blast from the past
I stumbled across this photo of me from my high-school year book performing in Grease. So for the sake of 'Old School', I had to post. (note, that apparently I like to point at the camera a lot - see headshot later)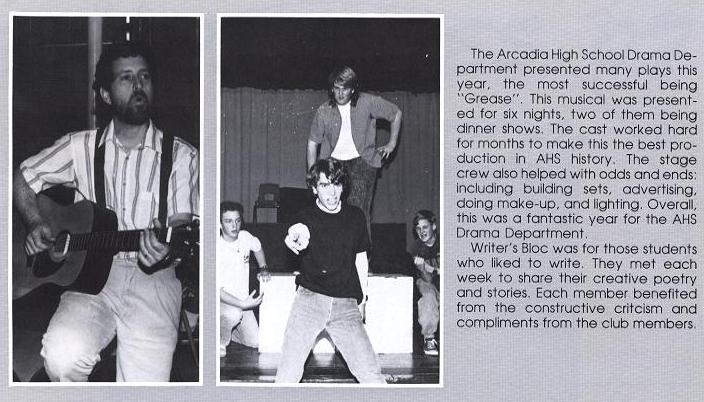 ---
Headshots